Tattoo Culture
Tattoo Tourism: Traveling the World for Ink – Famous Studios and Destinations
Tattoo Tourism: Traveling the World for Ink – Famous Studios and Destinations ===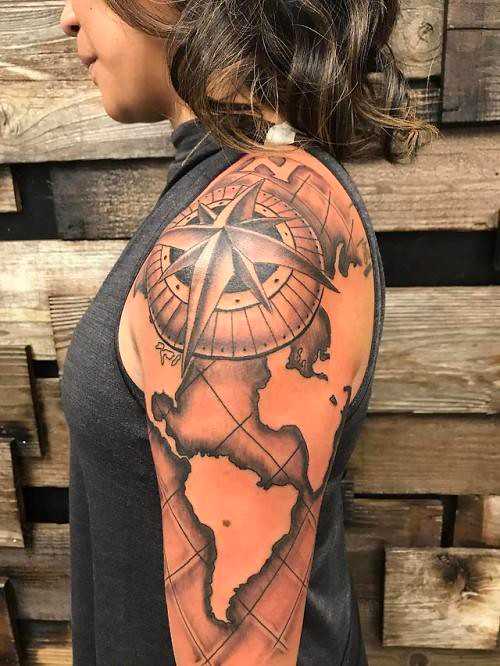 Are you a passionate tattoo enthusiast looking to combine your love for travel and body art? Look no further! Tattoo tourism is the perfect way to explore the world while adding a touch of ink to your skin. From famous studios to incredible destinations, this article will guide you through the exciting world of tattoo tourism, where creativity and wanderlust collide!
Exploring Tattoo Tourism: Travel the World for Ink!
Tattoo tourism has gained immense popularity in recent years, as more and more individuals seek unique and memorable experiences. This form of tourism allows you to explore different cultures, meet renowned tattoo artists, and of course, get a one-of-a-kind tattoo! Whether you desire a small symbol or an intricate masterpiece, tattoo tourism offers endless possibilities for self-expression and adventure.
One of the greatest advantages of tattoo tourism is the opportunity to bring back a permanent souvenir from your travels. Each tattoo tells a story and serves as a reminder of your incredible journey. Imagine showing off your ink and recounting the memories behind it to friends and family, creating a bond that transcends borders and time.
Traveling for ink not only allows you to explore different tattoo cultures, but it also gives you the chance to support local artists and studios worldwide. By seeking out renowned tattoo studios, you contribute to the growth of the tattoo industry and help foster creativity and innovation within the art form.
Discover Famous Studios: Unveiling Top Destinations!
When it comes to tattoo tourism, there are several famous studios around the world that are worth exploring. For example, Tokyo, Japan, is renowned for its traditional Irezumi tattoos. Many visitors flock to studios such as Three Tides Tattoo and Tattoo 13 to experience the ancient art form firsthand. The fusion of Japanese culture and artistic skill creates a truly enchanting tattoo experience.
Another must-visit destination for tattoo enthusiasts is the vibrant city of Miami, Florida. Known for its vibrant tattoo scene, Miami is home to world-class studios like Love Hate Tattoo and Tattoos by Lou. The city's diverse population and creative energy make it a hub for artistic expression, attracting tattoo enthusiasts from all walks of life.
In Europe, Berlin, Germany, stands out as a hotspot for tattoo tourism. With its thriving alternative culture, Berlin is home to countless exceptional tattoo studios. Whether you're interested in contemporary designs or traditional styles, studios like AKA Berlin and Classic Tattoo offer a wide range of options to suit every taste.
Inked Wanderlust: Unleash Your Creativity Abroad!
Tattoo tourism not only allows you to visit famous studios but also encourages you to embrace your inner creativity and explore unique tattoo traditions from around the world. For instance, the Maori culture in New Zealand offers a rich tattoo heritage known as Moko. By getting a Moko tattoo, you not only receive a striking piece of body art but also gain insight into the cultural significance and storytelling behind this ancient tradition.
If you're fascinated by spirituality and symbolism, a trip to Thailand might be perfect for you. Thai tattooing, also known as Sak Yant, combines intricate designs with spiritual beliefs. Temples such as Wat Bang Phra near Bangkok are renowned for their authentic Sak Yant tattoos and provide a spiritual experience like no other.
For those seeking a bohemian atmosphere and a touch of magic, the coastal city of Brighton, England, is a must-visit. With its vibrant art scene, Brighton attracts renowned tattoo artists who specialize in unique and unconventional designs. Studios like The Tattoo Workshop and Seven Sins Tattoo offer an array of styles, ensuring that your ink reflects your individuality.
===OUTRO:===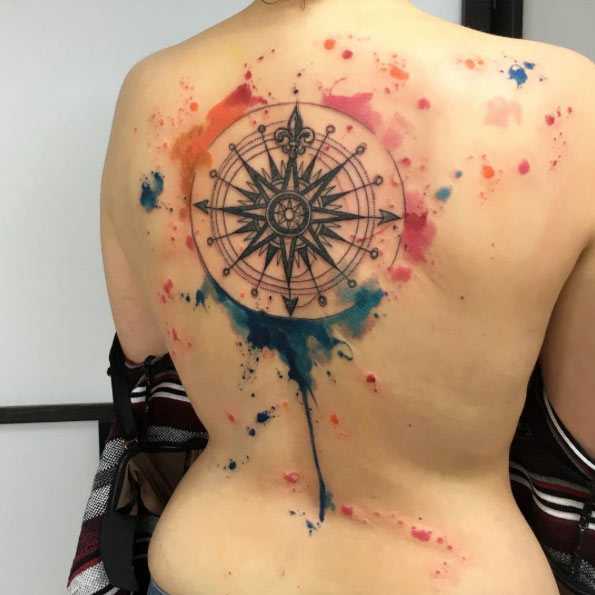 Its unknown exactly where and when Grimm tattooed the famous pair but Bert Grimm39s World Famous Tattoo was the oldest continually operated tattoo parlour in the continental US If you39re taking a roadtrip up the Pacific Northwest its fascinating to check in at locations that shaped the industry as we know it todayTattoo Tourism According to a recent poll roughly 50 of people ages 13 to 39 reported having a tattoo as of 2022 a huge increase compared to a decade ago Travel companies includingAbout 40 of Black 1339s clientele travels to Nashville specifically for the shop39s artists and another 40 are tourists who want a piece done while they39re visiting Gardner said Most people who travel for tattoos are in their late 20s and 30s with the financial means to travel along with the
flexibility in their schedules to do so he addedFor instance Christopher Rogan who is from Montvale NJ flew to Los Angeles in 2015 to get a tattoo by Dr Woo a tattoo artist with 17 million Instagram followersPropelled by social media artists have clients who will travel thousands of miles for their art By Michael Loria March 21 2022 at 1046 am EDT Tattoo artist Laura Martinez works on a leg In its simplest terms tattoo tourism can be defined as acquiring tattoos while travelling or travelling for the purposes of getting tattooed Pretty simple right Well academics using flowery language will define tattoo tourism in terms of things like temporal and social extension s in the process of remembering Hey academiaWhat was missing were tattoos that tell my own story I needed to live it first
In early 2020 I embarked on a twomonth travel adventure spanning three countries Australia New Zealand and Bali It was a grief journeyId lost my husband to pancreatic cancer two years earlier and I wanted to rediscover myself and the power of aloneIts unknown exactly where and when Grimm tattooed the famous pair but Bert Grimm39s World Famous Tattoo was the oldest continually operated tattoo parlor in the continental US If
Tattoo tourism is a fascinating way to explore the world, express yourself through body art, and support local artists. Whether you're seeking a traditional design, contemporary masterpiece, or cultural experience, there is a destination and studio out there waiting for you. So pack your bags, unleash your creativity, and embark on a tattoo adventure that will leave you with lifelong memories and a stunning piece of body art. Happy travels and happy inking!